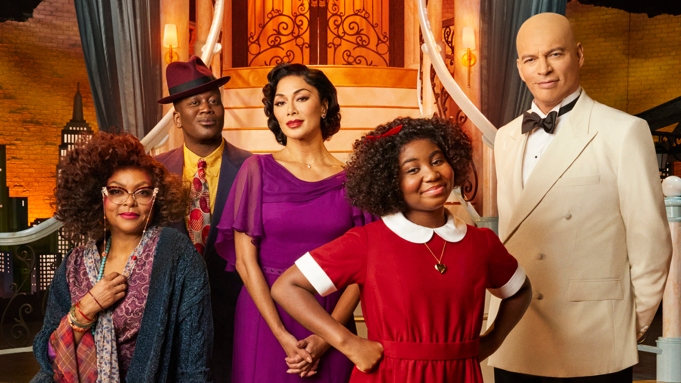 By Noel Murray of The New York Times
Dec. 3, 2021
It is surprising that it took so long for the 1977 Tony winner "Annie" to join the live TV musical wave that began with NBC's "The Sound of Music Live!" back in 2013. One of the most popular shows of the past 50 years — previously inspiring two big-budget movies and a 1999 TV adaptation — "Annie" is a staple of touring companies and regional theaters, and has received multiple Broadway revivals. The material still plays.
Last night's three-hour "Annie Live!" on NBC — directed by Lear deBessonet and Alex Rudzinski, with choreography by Sergio Trujillo — did not radically reimagine or reinterpret the original show, adapted by the book-writer Thomas Meehan, lyricist Martin Charnin and composer Charles Strouse from Harold Gray's long-running comic strip, "Little Orphan Annie." But neither did this version disappoint in any significant way.
If anything, after another hard year of Covid restrictions and political upheaval, it was a treat to watch a lot of talented people gather in one place to sing and dance their way through a bipartisan fable about a ridiculously rich industrialist — and proud Republican — who becomes a better-rounded person when he takes in a good-hearted orphan who has compassion for the underprivileged. Give a lot of credit to NBC's two winning leads: Celina Smith as the wide-eyed waif Annie and the crooner Harry Connick Jr. as the bossy Daddy Warbucks.