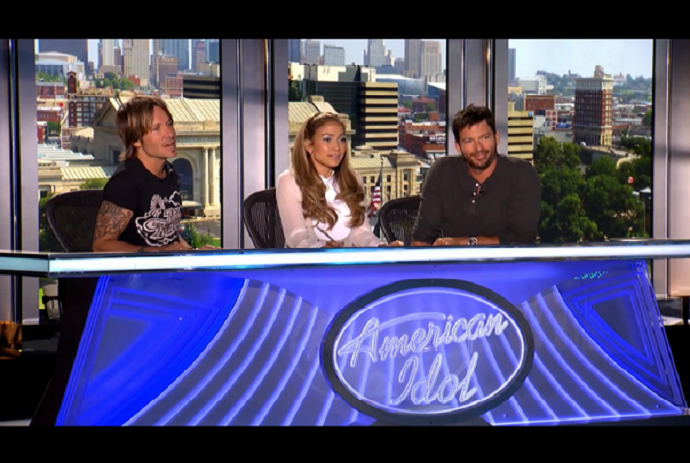 E! Online by Tierney Bricker Today 10:00 AM PDT
The perfect way to celebrate receiving a ticket to Hollywood on American Idol? A jam session with Harry Connick Jr.!
Though Idol doesn't return to Fox until January, we've already got your exclusive first look at season 14, which features the crooner spontaneously joining Jess, who just received the seal of approval from all three judges, behind the piano during her audition in Kansas City.
Yes, it's adorable, and no, we're not entirely convinced Connick is human after seeing just how fast his fingers fly on those keys! As Jess so eloquently put it: "Damn!"
And it seems his fellow judges enjoyed his impromptu performance with Jess just as much as we did as Keith Urban is totally rocking out to it, while Jennifer Lopez giggled the most adorable giggle we ever did hear. Press play on our exclusive sneak peek to watch the magic happen.
The three returning judges are currently in the thick of the audition process and it looks like the trio is having as much fun as ever, with Connick posting a hilarious pic on Instagram of Lopez mid-selfie during filming in New Orleans, calling the snap a "Stalkie selfie tweetagram!"
American Idol returns to Fox in January.