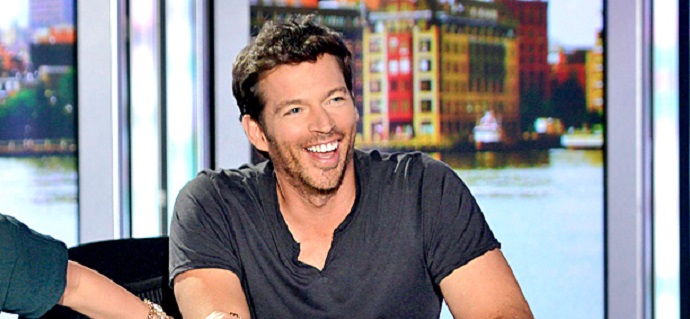 By Samantha Highfill, Entertainment Weekly Online
May 14, 2014
Now that American Idol has been renewed for a 14th season — albeit slightly adjusted — fans want to know what next year's judges' panel is going to look like. Well for now, we can at least tell you it will have a bit of a crooner edge.
Harry Connick Jr. officially confirmed his return to the show during a visit to Live! With Kelly and Michael Wednesday. When asked about his status for next season, Connick replied, "I'll be back."
Connick's return is not a shocking development for most fans, as all judges are anticipated to reprise their roles, but fans can now breathe a sigh of relief knowing that his scruff will once again be a part of their weekly television routine.