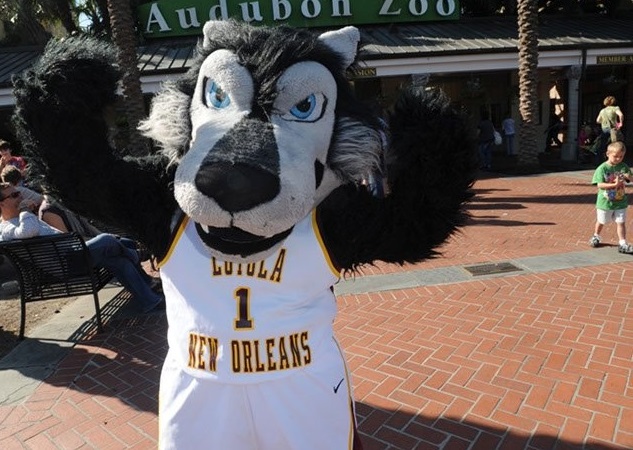 FOR IMMEDIATE RELEASE
Contact:
Patricia M. Murret
Associate Director of Public Affairs
pmurret@loyno.edu
publaff@loyno.edu
(504) 861-5448 (desk)
(504) 352-8775 (cell)
LEGENDARY ENTERTAINER HARRY CONNICK JR. HEADLINES
COMMENCEMENT 2016 AT LOYOLA UNIVERSITY NEW ORLEANS
Native son and co-founder of Musicians' Village returns home to New Orleans in May to receive honorary doctorate of music, deliver speech at Commencement 2016
 
(NEW ORLEANS) – March 7, 2016 – Always a crowd-pleaser, musician Harry Connick Jr. will headline Loyola University New Orleans' Commencement 2016. A native son of New Orleans, Connick will receive an honorary doctor of music degree and deliver a commencement speech to more than 750 graduates at commencement, to be held at 9:45 a.m., Saturday, May 21, in the Mercedes-Benz Superdome.
 
"Harry Connick Jr. has done so much to contribute to the renaissance of our city and promote the musical heritage of New Orleans, and we are proud to have the chance to honor him in his hometown," said Loyola University New Orleans President the Rev. Kevin Wm. Wildes, S.J., Ph.D. "Given Harry's fascinating personal story and astounding international career, we know that our students welcome his advice and insights as they 'go forth and set the world on fire.'"
 
Ranked among the Top 60 best-selling male artists in the United States by the Recording Industry Association of America, Connick has earned more No. 1 albums than any other artist in U.S. jazz chart history. His list of achievements includes 30 album releases, three Grammy awards, two Emmy Awards, two Tony nominations, induction into the Hollywood Bowl Hall of Fame, and sales of more than 28 million albums. On Sept. 12, 2016, the internationally celebrated singer, musician, and actor will expand his scintillating career by debuting a new, nationally syndicated daytime entertainment show, "Harry."
 
He continues his philanthropy work related to Musicians' Village in New Orleans' Ninth Ward, which he founded together with fellow New Orleans native and musician Branford Marsalis in the aftermath of Hurricane Katrina. The Village and its centerpiece, the Ellis Marsalis Center for Music, provide homes for musicians and other displaced citizens, a community center with a performance hall, a recording studio, and after-school facilities for children. Connick's contributions to the post-Katrina recovery effort and preservation of music in New Orleans have been widely recognized.
 
Like the graduates Connick will address, the "American Idol" judge is #JesuitEducated. Connick is a graduate of Jesuit High School of New Orleans and began his academic career at Loyola University New Orleans, where he studied music briefly before heading to New York to pursue his career.
 
On Saturday, May 21, Connick returns to his beloved hometown to receive an honorary doctor of music from Loyola University New Orleans, the only one of 28 Jesuit colleges and universities in the U.S. to boast a College of Music and Fine Arts. CMFA includes Loyola's School of Music, a conservatory in which professional musicians are trained in a rich academic environment, and where students can roam the halls and converse with Grammy Award winners and internationally renowned musicians, and Loyola's acclaimed Film and Music Industry Studies Department, which prepares aspiring musicians, singers, performers, directors, producers, crafts, and industry executives for entrepreneurial success in the creative professions.
In true New Orleans fashion, Loyola will cap off Commencement 2016 with a traditional second line celebration led by the Kinfolk Brass Band.
 
###
Loyola University New Orleans is a Catholic, Jesuit university located in the heart of the picturesque Uptown neighborhood of New Orleans. For more than 100 years, Loyola has helped shape the lives of its students, as well as the history of the city and the world, through educating men and women in the Jesuit traditions of academic excellence and service to others. Loyola's more than 40,000 graduates serve as catalysts for change in their communities as they exemplify the comprehensive, values-laden education received from Loyola.