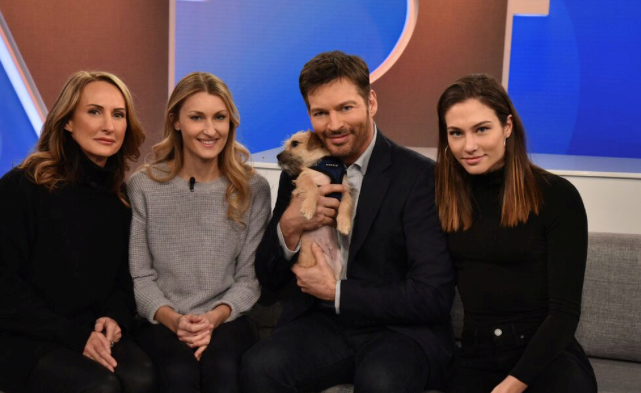 People Magazine 
February 02, 2018 05:36 PM
After a long journey, one Puerto Rico rescue pup is truly living in the lap of luxury.
Harry Connick Jr. recently decided to adopt the Hurricane Maria rescue dog, Tuka, that he has been fostering since meeting the pooch as a pup on his talk show Harry.
Tuka was first brought into the host's life a few weeks ago, when she visited Harry with Puerto Rico-based rescue The Sato Project as part of a segment on the upcoming Puppy Bowl, which features adoptable animals.
Connick Jr. admits he naturally gravitated toward the dog, and after holding her for a short period, decided that she might be the perfect pup to step into his family's life after the loss of his dog Sammy, who died one year ago.
A quick call to his wife and soon the Connick family was fostering Tuka. As is common with many fosters, the singer fell in love with the canine and eventually decided he needed the pup in his life full-time.
http://people.com/pets/harry-connick-jr-adopts-puerto-rico-rescue-dog/