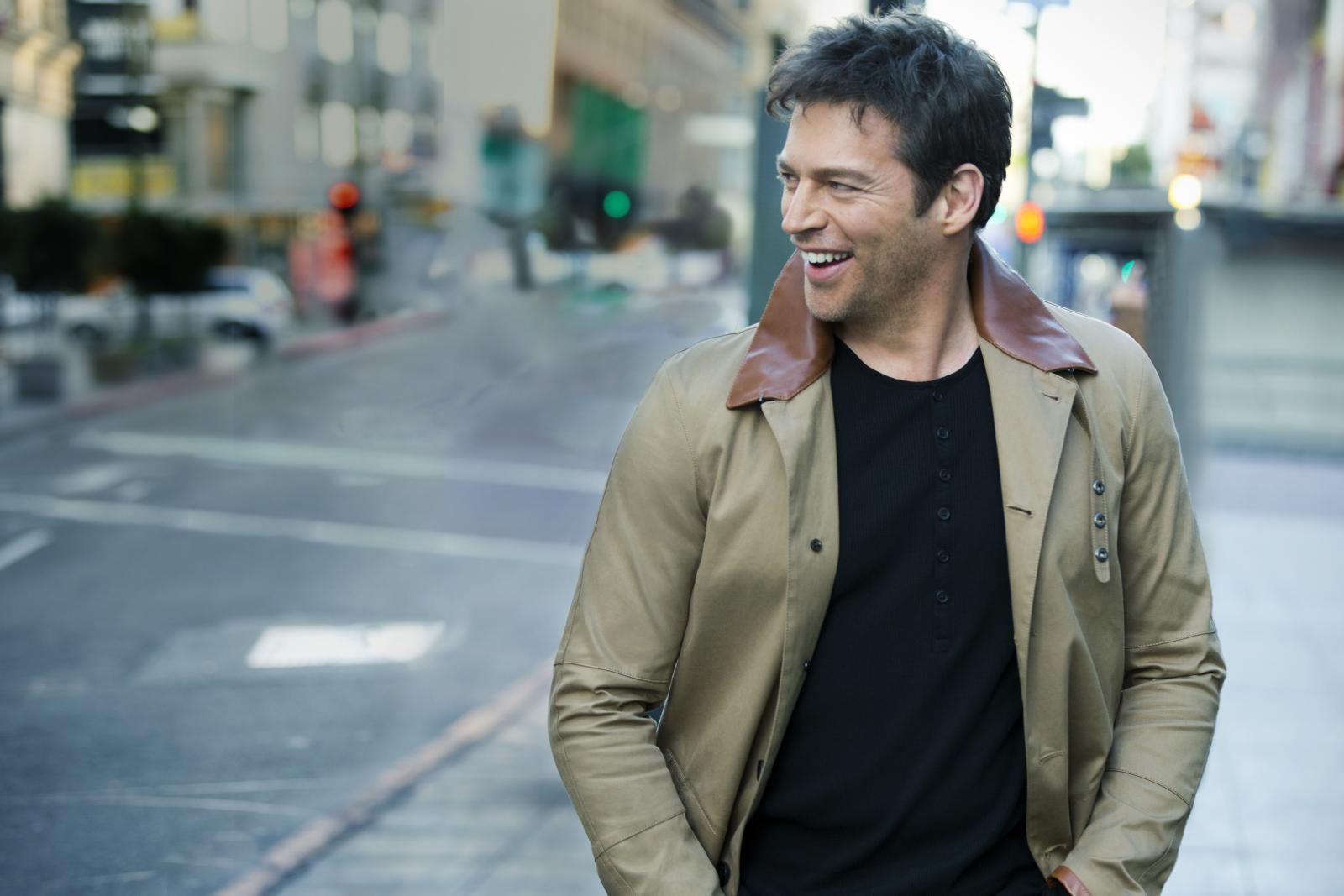 Harry Connick Jr. Brings New Orleans to Hollywood Bowl With Mix of Standards & Standup: Live Review
by Kate Atkinson - Billboard, July 11, 2015
"Which bit do you like the best?" Harry Connick Jr. asked a Hollywood Bowl concertgoer Friday night as he climbed off the stage and into the crowd more than halfway through his two-hour-plus set. "You know, which songs? Because some people say, 'Don't play the standards, stick with the New Orleans music.' And others say, 'Don't bother with the New Orleans music, stick with the standards.'"
The fan's answer pleased the versatile Connick quite a bit: "You like a little bit of everything? That's so sweet!"
And a little bit of everything is what the Bowl audience got. The New Orleans-bred musician definitely paid tribute to his hometown, with plenty of jazz and big-band numbers, while also tipping his hat to his breakthrough When Harry Met Sally soundtrack days with "It Had to Be You" and "The Way You Look Tonight."
It won't surprise American Idol fans to know that the witty judge also offered up a standup comedy routine between songs. His longest-running bit of the night was about his awkward pair of socks. While it sounded like he might be exaggerating about just how long the socks were, he eventually pulled up his pant leg to reveal that the sock was, indeed, as high as his mid-thigh -- the debonair crooner was accidentally wearing thigh-highs. The joke came back later in the night when a woman hollered at the 47-year-old married father of three to take off his shirt. "I could take my shirt off, but my socks are all the way up to my nipples," he quipped.
While his many jokes went over well with the crowd, the music was the main event. The majority of the songs spotlighted Connick's trio with trumpeter Leroy Jones and trombonist Lucien Barbarin, who have been playing with the singer for 24 and 25 years, respectively. Their intimacy definitely showed, with the trio playing tricks on each other throughout the show and Connick whispering ideas on the fly to each brass player. Connick even pulled out his own trumpet for "How Come You Do Me Like You Do." While Jones let Harry hang for awhile, as they traded riffs back and forth, it was clear who would win this trumpet duel.
Another musician spotlighted was gospel guitarist Jonathan DuBose Jr., who makes his instrument weep mournfully like a blues great before playfully flipping into a line of Deep Purple's "Smoke on the Water" or Beethoven's "Fur Elise." He also helped Harry turn "How Great Thou Art" into a jazzy floor-stomper.
Harry Connick Jr. Breaks Free on New Album: 'Screw It, I'm Just Going to Write & Create'
In addition to the standards, Connick played two new songs that will be on his yet-untitled September album release. The first, with the chorus "Trying to Matter," was a very Van Morrison-esque midtempo number, while the handclap-filled "I Like It When You Smile" included a Sam Hunt-esque spoken-rap breakdown. Check out a fan-shot video of "Trying to Matter" below:
After exiting the stage with "Come by Me," from his 1999 album of the same name, he returned to a rainbow-lit Bowl stage for an encore of "Go to the Mardi Gras." "Want to see how we dance in New Orleans?" he asked before shimmying across the catwalk in front of the stage. He ended the number by kicking the piano seat away and jamming on the keys with his full band for a bombastic finish.
So what bit did we like best? Well, a little bit of everything.
Connick returns to the Hollywood Bowl for a second show on Saturday night.
Set list for Harry Connick Jr.'s first night at the Hollywood Bowl (titles of new songs are lines from the choruses):
"Just in Time"
"The Way You Look Tonight"
"More"
"I Concentrate on You"
Instrumental with his trio
"There Is Always One More Time"
"It Had to Be You"
"How Come You Do Me Like You Do?"
"Bourbon Street Parade"
INTERMISSION
"Jesus on the Mainline"
"How Great Thou Art"
"Trying to Matter" (new song)
"I Like It When You Smile" (new song)
"City Beneath the Sea"
"One Fine Thing"
"Yes We Can"
"Come by Me"
ENCORE
"Go to the Mardi Gras"
http://www.billboard.com/articles/review/6627287/harry-connick-jr-hollywood-bowl-concert-review