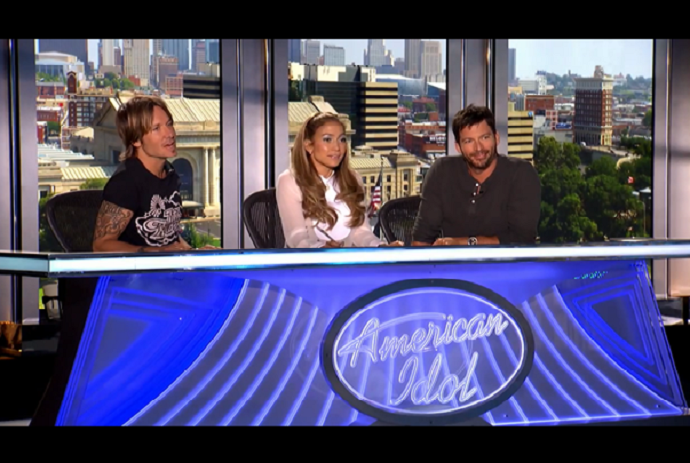 Robert Bianco, USA TODAY 10:50 a.m. EST January 18, 2015
PASADENA, Calif. — So is this the year American Idol once again finds an American idol?
Depends on what you mean by an "idol," says judge Keith Urban.
"This is not the same industry that Carrie Understood won and went into…Even the definition of a superstar these days, I don't know what that is."
Still, says new mentor/music mogul Scott Borchetta, Idol remains an important breeding ground for new musical stars. "These shows now have become a great development ground for these great contestants. That's one of the reasons I'm so excited to be involved from the beginning."
Are there contestants from earlier years Borchetta would have like to work with? "Adam Lambert comes to mind. I think a lot of people think Adam won. He's an enormous talent..and a lot of the choices he made stunted his career."
The show has entered its 14th run with yet another revamp, having lost Randy Jackson and added Borchetta and added a performance showcase to make sure the singers can perform before a live audience. It's also going down to one show a week, which means contestants, will sing and vanish in the same night.
"We're going to have all the drama of the eliminations as well as all the performances," says producer Trish Kinane. "It's going to be jack-packed; there's a lot to do in that one show. I think it's going to be great."
But not for awhile. Right now, the show is still in its audition phase — and for Ryan Seacrest, that means dealing with very excited performers.
"At 149 pounds they pick me up and spin me around like a helicopter."